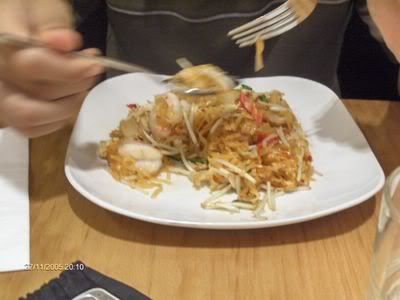 I guess Arif's favorite foods are Seafoods. Since he is a "fish" himself (well .. somehow we manage to give ourself animal title). Well his Seafood Fried Rice looks tasty. We should go to Siam Kitchen more often. It's one of the Halal-certified restaurant in Singapore.
GD Star Rating
loading...
About Hardono
Hi, I'm Hardono. I am working as a
So
ftware
Deve
loper. I am working mostly in Windows, dealing with .NET, conversing in C#. But I know a bit of Linux, mainly because I need to keep this blog operational. I've been working in Logistics/Transport industry for more than 11 years.