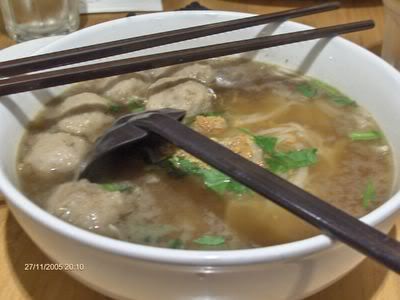 So I ordered Beef Noodle Soup. I like Beef Noodle Soup alot since it reminds me of that Indonesian's Meatball Soup (a.k.a. Bakso) but with alot less usage of MSG.
GD Star Rating
loading...
About Hardono
Hi, I'm Hardono. I am working as a
So
ftware
Deve
loper. I am working mostly in Windows, dealing with .NET, conversing in C#. But I know a bit of Linux, mainly because I need to keep this blog operational. I've been working in Logistics/Transport industry for more than 11 years.