Today a friend of mine went for vacation to Japan. During lunch yesterday, many of my female colleagues passed him money as they want to buy cosmetics from Japan. These made-in Japan cosmetics are quite popular among the girls. Then he asked me whether I want anything from Japan. Hmm… though question. The only answer I can come up was T-Shirt 🙂
So yeah.. I kept thinking about what kind of things that are interesting, can only be found in Japan, and not cosmetics ? 😀 I mean, what do guys want to buy from Japan?
So preparing for my next colleague (I am yet to found out who he or she is :P) who will go to Japan, I googled for some interesting things to buy from Japan. Ok, let see what we have ..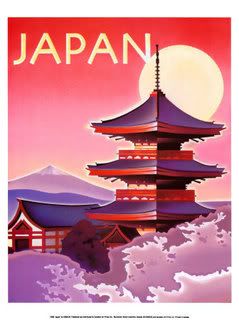 Phallus-shaped foods, candy, key-chain, bookmarker and vagina-shaped sake pitcher. Interesting …. 😛 Too bad the festival is only held every 15 March
If I am an Otaku, I might buy manga, anime and Gundam toys. But I'm not, so it's a no 🙂
Gadgets? Too bad I am kinda short in cash a cheapo (Russel Peters said, "It's in your blood man…"). And beside, I have my own way of shopping 🙂
Hmm.. so yes.. I think I am settle with T-Shirt 🙂 Unless you have different opinion?
GD Star Rating
loading...
About Hardono
Hi, I'm Hardono. I am working as a
So
ftware
Deve
loper. I am working mostly in Windows, dealing with .NET, conversing in C#. But I know a bit of Linux, mainly because I need to keep this blog operational. I've been working in Logistics/Transport industry for more than 11 years.