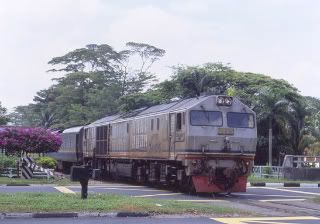 Although it's quite late to tell you all, early this month we have officially moving out from Jurong West. Good bye Boon Lay MRT station. Good bye Jurong Point's Western Food Stall's lady. We'll miss your screeching instructions to kitchen staffs whenever we order our Lamb Chop 😀
Anyway, the new location is much better compared to our previous location. I have direct bus from Sim Lim Square all the way to bus stop near my block. Choa Chu Kang MRT also one LRT Station away. Near our block there is one public park with jogging track and Pull-Up bars. Nearby also there is one Prime supermarket, which is a big plus considering we cook quite a lot.
In case you are not familiar with SouthView – CCK, it's actually in Keat Hong, Choa Chu Kang. SouthView is the nearest LRT station from our block. My flat mates decided that SouthView – CCK sounds much cooler than Keat Hong, Choa Chu Kang 😀
GD Star Rating
a WordPress rating system
About Hardono
Hi, I'm Hardono. I am working as a
So
ftware
Deve
loper. I am working mostly in Windows, dealing with .NET, conversing in C#. But I know a bit of Linux, mainly because I need to keep this blog operational. I've been working in Logistics/Transport industry for more than 11 years.