Symptoms: Windows 2003 hangs after booting and never reach the login screen.
Background: ACPI stands for Advanced Configuration and Power Interface. It is an open standard that defines platform for hardware discovery, configuration, power management and monitoring.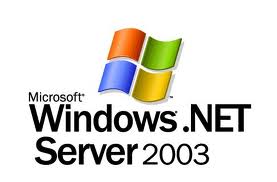 Possible Cause and Resolution
Cause: CMOS Battery is Dying

Resolution: Goto CMOS setup, scroll to POWER MANAGEMENT SETUP, hit Enter, look at it, Hit ESC to exit, Anwser Y to save.

Cause: RAID Problem

Resolution:

Turn off the server.
Unplug one of the hard disk in your RAID.
Boot the server. The RAID status now should change to degraded
You should now be able to see the login screen.
Login, do the necessary backup
Plugin the hard disk, rebuild the RAID array with its software
I stopped my search as the solution no 2 solved my problem 🙂 I am still not clear with the exact cause, but I suspect that the RAID controller was having problem synchronizing between hard disks (my server is using RAID-1).
GD Star Rating
a WordPress rating system
How To Fix Windows 2003 acpitabl.dat Problem

,
About Hardono
Hi, I'm Hardono. I am working as a
So
ftware
Deve
loper. I am working mostly in Windows, dealing with .NET, conversing in C#. But I know a bit of Linux, mainly because I need to keep this blog operational. I've been working in Logistics/Transport industry for more than 11 years.
Incoming Search
acpitabl dat, acpitabl dat server 2003, acpitabl, acpitabl dat server 2003 safe mode, acpitabl dat hang, acpitabl dat windows 2003, acpitabl dat server 2003 hang, acpitabl dat hang server 2003, acpitabl dat windows 2003 hang