A few months ago my colleague asked me to try out TOra (Toolkit for Oracle). I downloaded the latest stable version of TOra (2.0), and get it installed in my PC.
But somehow I could't get it to connect to our Oracle test DB. I tried all combinations of the connection settings, but I always get either of these error messages whenever I press the connect button:
ORA-06401: NETCMN: Invalid driver designator
ORA-12560: TNS: protocol adapter error
Desperate for guidance, I lurked at TOra's community forum looking for one. I found a number of questions from people who apparently have the same problem as mine. I tried the tips given there, but I still unable to get TOra connected.
I stopped my experiment with TOra because my colleague suggested us to settle with Oracle's SQL Developer instead. I noticed that SQL Developer is a Java-based Windows application, so I already anticipated that it is going to be much slower than native Windows application.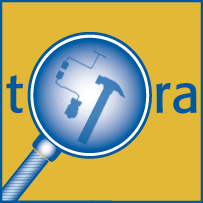 So after months of occasionally frustrated by SQL Developer's slowness and memory-hogging, I return back to trying to get TOra connected. Hoping that my fortune is improved this time. And it does improved 😀
I installed TOra (the latest stable version is still 2.0) and then visited TOra's community forum for clues. Then I found out someone mentioned that TOra 2.0 was build based on Oracle Instant Client 10. Hmm.. I am still using Oracle 9.2 Instant Client. This could be the main cause why TOra unable to connect.
So I downloaded Oracle's Instant Client v. 10.2 and extracted its content to my TOra installation folder. Then I tried the following settings: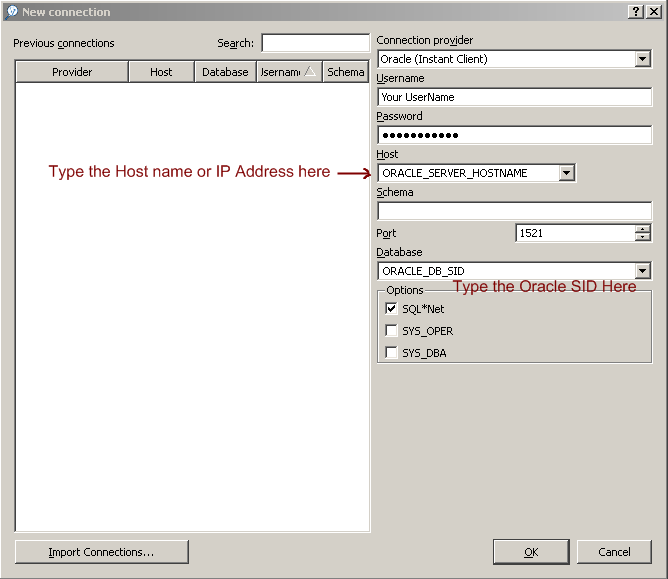 Voila!!! It works!!!
Update:
Unfortunately, I am still unable to use TNS record to get TOra connected. I'll update again once I have success getting TOra connected using TNS records.
To make TOra able to use TNS, please set the following Environment Variables:
TNS_ADMIN. Value: fullpath of TNSNames.ORA's directory
ORACLE_HOME. Value: fullpath of Oracle's installation directory
Once you've done above steps, a new connection provider [Oracle (TNS)] will be available.
GD Star Rating
loading...
How to Connect TOra to Oracle Database

,
About Hardono
Hi, I'm Hardono. I am working as a
So
ftware
Deve
loper. I am working mostly in Windows, dealing with .NET, conversing in C#. But I know a bit of Linux, mainly because I need to keep this blog operational. I've been working in Logistics/Transport industry for more than 11 years.
Incoming Search
tora oracle, tora oracle connection, tora oracle_home