2009
09.07
…. which requires you to get those analgesic medicine to alleviate the pain. This judgment is based on recent activity in NHibernate community website.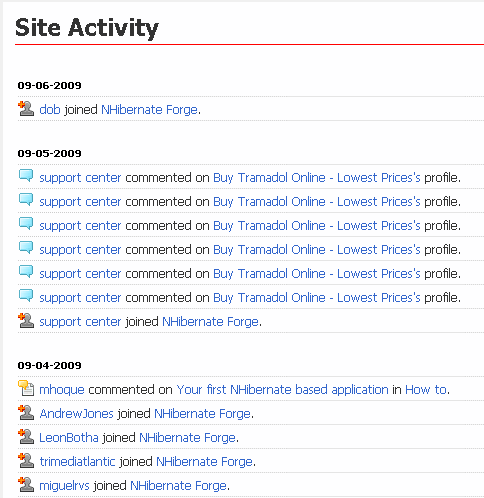 A person/machine, which by the way call him/her/itself as 'support center' open our eyes to website in which we can purchase Tramadol with a very competitive price.
It appears to me, that 'support center' somehow knows that developing NHibernate might requires you to consume analgesic medicine to help you to alleviate the pain. And being a good Samaritan, he/she/it shows us where to purchase it with the cheapest price.
This could also be simply viewed as a spam.
GD Star Rating
loading...