Just because I seriously hate my PC, it doesn't mean that you will hate it too. Buy my PC now!!! Buy it here!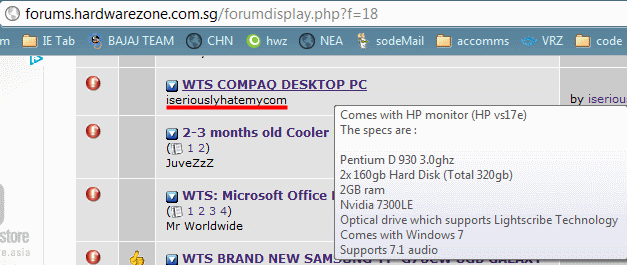 It's either this guy is a marketing genius, or he is just crazy. Another proof that there's only a thin line between genius and crazy 🙂
GD Star Rating
loading...
I seriously hate my computer, so please buy it!

,
About Hardono
Hi, I'm Hardono. I am working as a
So
ftware
Deve
loper. I am working mostly in Windows, dealing with .NET, conversing in C#. But I know a bit of Linux, mainly because I need to keep this blog operational. I've been working in Logistics/Transport industry for more than 11 years.