*UPDATE*: I successfully installed Windows 8 using VirtualBox
After I downloaded Windows 8 64-bit Developer Preview (with developer tools), I quickly create a new virtual machine using VMWare Player.
I am using VMWare Player 3.1.4. Here's my virtual machine's setting: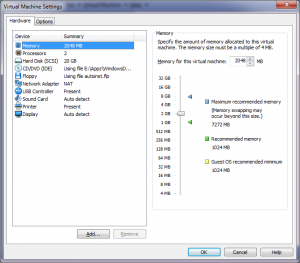 To my dismay, I was stopped by HAL_INITIALIZATION_FAILED Error.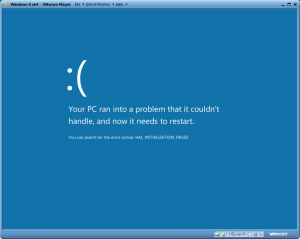 GD Star Rating
loading...
Windows 8 x64 Developer Preview w/ developer tools is not working with VMWare Player

,
About Hardono
Hi, I'm Hardono. I am working as a
So
ftware
Deve
loper. I am working mostly in Windows, dealing with .NET, conversing in C#. But I know a bit of Linux, mainly because I need to keep this blog operational. I've been working in Logistics/Transport industry for more than 11 years.