My JSON Table Editor hasn't gain enough attention. So I was considering to use AdWords to drive the traffic in. Since AdWords costs money and I hate to part with them, I tried do AdWords for free, but I failed. I thought I could get away with free AdWords credit, but I can't. So now, instead of getting free AdWords credits, I wasted my precious hours and end up feeling silly about myself. Here's my story.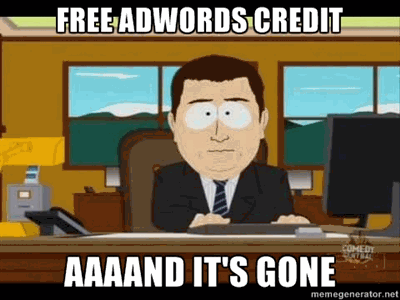 There I was, sitting at the garden relaxing after finishing lunch. Even though my lunch was great (high-five if you also love Nasi Kuning!), there's something that disturbed my Zen. The project that supposed to make me rich and give me enormous amount funds for world domination doesn't seem to work. It gains only two visitors so far. Myself and Eriza (Thanks, Bro!). Yep, this is pathetic.
So I need to find a way to generate traffic. Just in case selling stuffs in ClickBank is not your night choice of profession, let me tell you that generating internet traffic is a tricky business. If you used black-hat traffic generation tricks and the almighty Google founds out, your punishment is severe. It is almost as good as becoming a leper in times when Modern Medicine not yet invented, or, when Jesus was not around (could be due to either geographical or time constraint).
It is totally uncool to be a leper in ancient times. Your family might disavow you, unless they also contracted leprosy. People will pretend they don't know you. Same as your website now. Its Page Rank is so low, people will not link to you even when you offered them money. And those that ever linked to you, starts to disavow the links for fear of contracted this low Page Rank disease. Or even worse, they replace your URL with Justin Bieber's twitter address while leaving your anchor text unchanged (this is also known as Justrollin' or Biebrollin').
Then Google AdWords comes to my mind. With Google AdWords, the link to my project will be shown everywhere under AdSense network. But this approach costs money, the exact opposite of my goal, which is getting money. At that point I suddenly remember that GoDaddy did once offered me free AdWords credits because I purchased domain plus web hosting from them.
I am not proud for using GoDaddy. Purchasing their services has always been a decision that I am now very much regretted. To my defence, GoDaddy was the cheapest domain and web hosting with decent performance. Even when their performance going south, I decided to hold on. But when I know what they have done using my money, I must let them go. Just look at what they've done, making sexists ads, killing of a wild elephant, and shady business practices.
Since then I have migrated my hosting away from GoDaddy and changed my default NS server to Cloudflare's NS server.
With that in mind, I want to do something very evil to GoDaddy. I will just claim their advertising vouchers, when I'm already moved on and decided not to renew my contract when it's expired. Very evil right? *muahahahaha…suck on that GoDaddy*.
Alright, the first step is claiming the free credits. How to do that? I don't know either. So let's just read their help page. When I saw the sentence below, I was like "What the …. Darn it. Should've claimed that voucher immediately."
NOTE: Promotional Google AdWords credits are limited to one per customer and will be available in your account within 48 hours of your qualifying product purchase.
After a while, I re-read above sentence again. Darn it brain, what the sentence mean was "the offer may not immediately available, but GoDaddy guarantees it will be, within 48 hours".
I then proceed to log into my GoDaddy account. I was right, the offer is still there. I immediately click the "Activate" link.

By now I already on my evil laugh mode.
Alright, what's next is to activate my AdWords account. So I clicked the SIGN UP NOW button. Now I am at AdWords' landing page.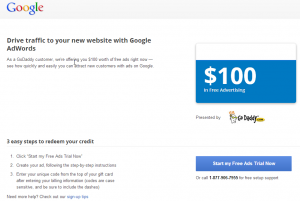 After I clicked "Start My Free Ads Trial Now", Google naturally asked me whether I already Google Account or GMail, which I do by the way. So it presented me with a login page to my Google account. Then things started to go down hill from here.
As it happened, Google rejected me and retorted that I already sign up for AdWords. "Ohh.. yeahhh..", said BJ–the yellow dinosaur– inside my head. I now vaguely remember that I did signed up for AdWords before. In fact, they also offered free AdWords credit. With that, I quickly searched my GMail and found this: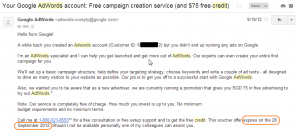 When I read the title, I was so excited because it's another $75 AdWords credit. But when I reached the red-circled sentence, my excitement instantly died out. Darn it, why I didn't immediately sign up for this. Damn you, procrastinating Me. But after awhile I realized both credits are promotionals and was meant for new users only. So there is no way that these two could be combined together.
So, now that my main Google account can't be used, I entered my default email for this blog, sodeve@sodeve.net. Alright, so far so good. I can get my new Google AdWords account activated. As I explore AdWords website, I realize that something is missing. I still can't find my AdWords credit is. I couldn't find word 'Balance' paired with $100 anywhere in the page. Damn it, did I missed something again?
So I went back to GoDaddy redeem page and these fine prints suddenly catch my attention:

Crap, this promotion is only for customer with billing address in US or Canada. Sadly, Singapore is nowhere near Canada or USA (this sentence is totally a filler to increase the words count (so does the one inside bracket before this bracket)). Arrghh… Damn you GoDaddy. Damn you fine prints. You make my quest for world domination ended prematurely.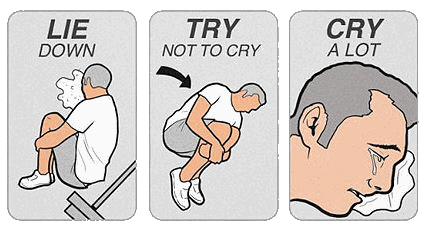 GD Star Rating
loading...
Run Google Adwords for Free ... aaaand it's GONE!

,
About Hardono
Hi, I'm Hardono. I am working as a
So
ftware
Deve
loper. I am working mostly in Windows, dealing with .NET, conversing in C#. But I know a bit of Linux, mainly because I need to keep this blog operational. I've been working in Logistics/Transport industry for more than 11 years.