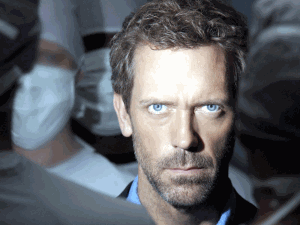 We are all know Dr. Gregory House for his sarcastic remarks, brilliant deductions, petty crimes, and bleak views on humanity. Now imagine a more subdued version of him, less egocentric, more or less the same amount of sarcasm, a much nicer person and a hired gun.
He is Thomas Lang. A former Scots Guard, now working as a freelance bodyguard/man for hire. When he offered a contract to assassin someone, he unwillingly accepted it. Instead of really assassin the target, Lang tried to warned him about the assassination contract.
This is where Lang's journey began. Follow his adventures as he hopelessly doing everything to save a girl, and accidentally prevented worldwide bloodbath.
GD Star Rating
loading...
When Dr. House Becomes a Hired Gun, Saves a Beautiful Girl, and Prevents Worldwide Bloodbath

,
About Hardono
Hi, I'm Hardono. I am working as a
So
ftware
Deve
loper. I am working mostly in Windows, dealing with .NET, conversing in C#. But I know a bit of Linux, mainly because I need to keep this blog operational. I've been working in Logistics/Transport industry for more than 11 years.