Harian Kompas hari ini memberitakan mengenai peresmian jembatan Kelok 9 di Sumatra Barat. Sungguh berita ini membuat saya ikut bangga atas prestasi kita di dunia konstruksi.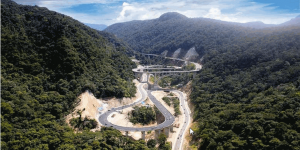 Namun setelah mengamati gambar di atas beberapa lama. Saya kok jadi ragu apakah ini suatu prestasi, atau malah suatu pemborosan uang. Saya malah terpikir kenapa mereka tidak membuat jalan seperti di bawah ini?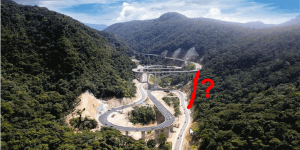 Mohon maklum saya tidak tahu situasi geografis dari jembatan Kelok 9 ini. Mungkin para pembaca dari Sumatra Barat bisa memberi pencerahan?
GD Star Rating
loading...
Jembatan Kelok 9 Suatu Pemborosan Uang?

,
About Hardono
Hi, I'm Hardono. I am working as a
So
ftware
Deve
loper. I am working mostly in Windows, dealing with .NET, conversing in C#. But I know a bit of Linux, mainly because I need to keep this blog operational. I've been working in Logistics/Transport industry for more than 11 years.