Here are the steps to create ASP.NET MVC 5 with Bootstrap Layout using Visual Studio 2012. Credit to Jose.M.Aguilar, which posted it at Campus MVP:
Copy the project template zip file from Jose's SkyDrive
Paste it to %USERPROFILE%\Documents\Visual Studio 2012\Templates\ProjectTemplates\Visual C#\Web
After restarting Visual Studio you should see the new project template in the selection.
In case it doesn't work
Unfortunately, above steps didn't work for me. I suspected that my Visual Studio 2012 was looking at different folders for project templates. To find out, click Tools -> Options.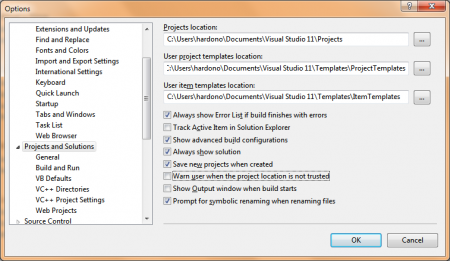 Apparently this was the case 🙂 Now the template is available for selection when creating new Web Project.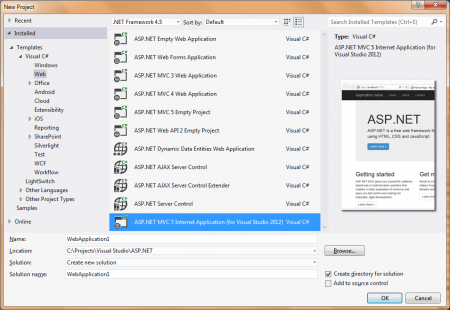 I hope it helps. Cheers!
About Hardono
Hi, I'm Hardono. I am working as a
So
ftware
Deve
loper. I am working mostly in Windows, dealing with .NET, conversing in C#. But I know a bit of Linux, mainly because I need to keep this blog operational. I've been working in Logistics/Transport industry for more than 9 years.