This is weird.. I received this email from PortalSemarang.com. I never registered to this website.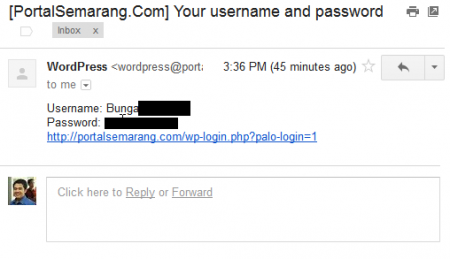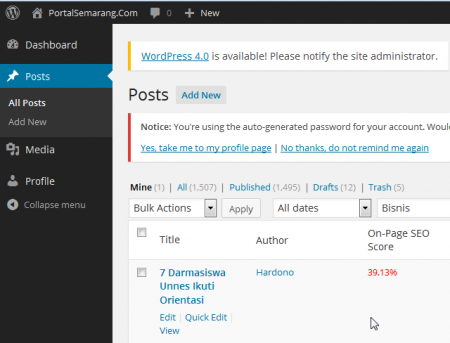 I think PortalSemarang.com doesn't verify whether someone actually own the email address 🙂 Had they follow the standard:
User register, server send activation email
User opened mail, click the activation link
Account activated
None of this would happen.
PS: This is not the first time.
GD Star Rating
loading...
Someone is using my Email Address

,
About Hardono
Hi, I'm Hardono. I am working as a
So
ftware
Deve
loper. I am working mostly in Windows, dealing with .NET, conversing in C#. But I know a bit of Linux, mainly because I need to keep this blog operational. I've been working in Logistics/Transport industry for more than 11 years.