About seven months ago, John Oliver, the Mega Reverend and CEO of the -now defunct- Our Lady of Perpetual Exemption (Be praise, be praise) warned USA about the dire state of the country's infrastructures.
But alas, nobody heed to his call. And now they have this: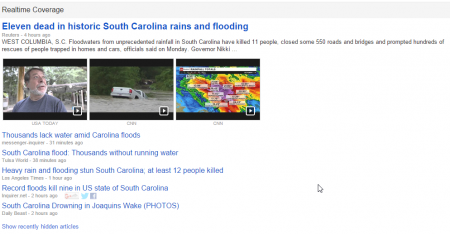 This reminds me of what my father used to say, "Prepare your umbrella before it rains". But in this case, "prepare your dams before it rains heavily".
GD Star Rating
loading...
This is What Happened If You Never Listen To John Oliver

,
About Hardono
Hi, I'm Hardono. I am working as a
So
ftware
Deve
loper. I am working mostly in Windows, dealing with .NET, conversing in C#. But I know a bit of Linux, mainly because I need to keep this blog operational. I've been working in Logistics/Transport industry for more than 11 years.