This trick is useful for handling suspicious emails. By looking on its header, we can see from which IP address the email was sent.
Double click the email to make it open in a new window
Click the Tags button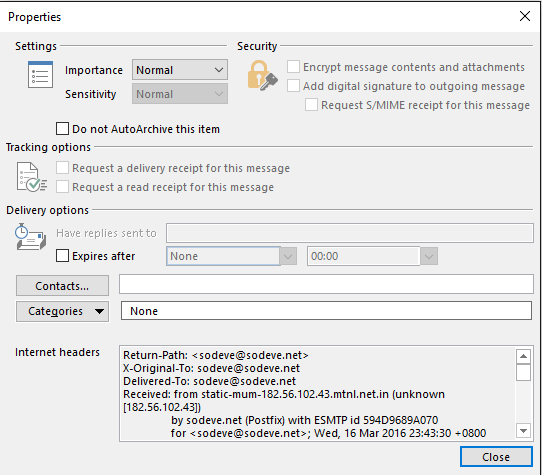 Using online WHOIS, we can find out more about the IP address:


Whois result: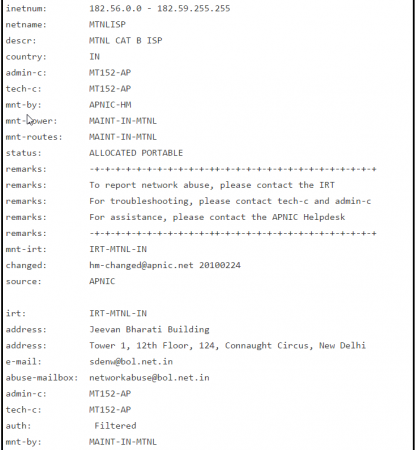 If you really have nothing to do, you can submit complaint to the ISP of that naughty IP address. But very likely, the PC on that IP address is just a dummy, and is a part of a BotNet.
GD Star Rating
loading...
How To Display Full Message Headers in Microsoft Outlook 2013

,
About Hardono
Hi, I'm Hardono. I am working as a
So
ftware
Deve
loper. I am working mostly in Windows, dealing with .NET, conversing in C#. But I know a bit of Linux, mainly because I need to keep this blog operational. I've been working in Logistics/Transport industry for more than 11 years.