The past few days I have been scratching my head due to this seemingly simple problem. I can't change the order of the pages in my Visio document.

Everytime I tried to drag the tab and change the order, it simply refused as shown above.
Today, I finally found out the cause. I need to change the Page Type from Backgroundto Foreground.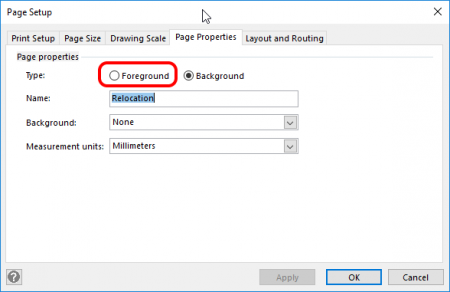 Once I did change to all pages, I noticed that the tab title is no longer italic.

GD Star Rating
loading...
[SOLVED] Unable to Reorder pages in Visio 2016

,
About Hardono
Hi, I'm Hardono. I am working as a
So
ftware
Deve
loper. I am working mostly in Windows, dealing with .NET, conversing in C#. But I know a bit of Linux, mainly because I need to keep this blog operational. I've been working in Logistics/Transport industry for more than 9 years.
Incoming Search
visio print change page order, cant reorder pages in MS visio, reorder pages visio online, visio 2016 cannot reorder pages, visio can\t reposition tab, Change page order in visio, viso not re-ordering pages, why cant i move tabs in visio, why cant i move visio tabs?, why cant i reorder my tabs in visio, Why does adding pages to Visio 2016 corrup the file?