The past few days I have been scratching my head due to this seemingly simple problem. I can't change the order of the pages in my Visio document.

Everytime I tried to drag the tab and change the order, it simply refused as shown above.
Today, I finally found out the cause. I need to change the Page Type from Backgroundto Foreground.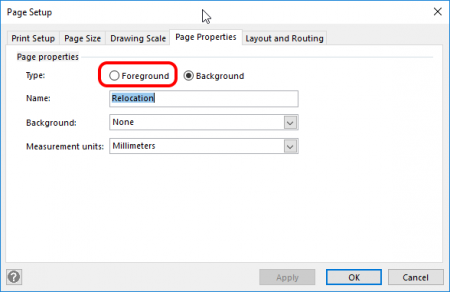 Once I did change to all pages, I noticed that the tab title is no longer italic.

GD Star Rating
a WordPress rating system
[SOLVED] Unable to Reorder pages in Visio 2016

,
About Hardono
Hi, I'm Hardono. I am working as a
So
ftware
Deve
loper. I am working mostly in Windows, dealing with .NET, conversing in C#. But I know a bit of Linux, mainly because I need to keep this blog operational. I've been working in Logistics/Transport industry for more than 11 years.