My friend tweeted me today about Gizmodo's frontpage which is covering the confession of
PowerBalance
that they are
actually a scam
.
First time I heard about PowerBalance was when my wife showing me an advert, and said that our nephew is wearing it. She went on and tell me how our nephew loves to play basketball and claiming that he had some sort of improvements after wearing PowerBalance.
I was skeptical as I can't explain how the hell a wristband can improve on how you jump, how you calibrating your power and correctly aiming as you leap and make that three-point-shot. I immediately dismissed it and closed the discussion by changing it to other topic :).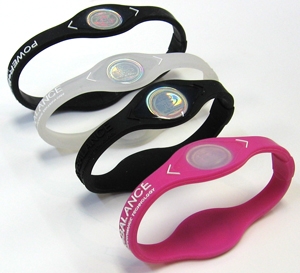 When I read the Gizmodo article today, I realized something. It's the placebo effect. The placebo effect is a phenomenon whereby a patient was able to recover/improv eventhough he/she was given a sham prescription. The wikipedia article explains further that placebo only works to some people.
As of PowerBalance goes, I think it's just a placebo for your self-confidence. It's similar to your lucky boot that helped you to score goals in soccer match. As Stephanie L. Stoltz puts it, there is a connection between confidence and performance:
… In my results, I found that there is a significant decrease in the performance of individuals with lowered self-confidence. I also found that there is a significant increase in the performance of individuals with higher self-confidence …
The problem with a placebo is that it will stop working once the patient realized that it is a placebo, not a real medicine.
Now that they have openly declare that it is a 'placebo', will you still wear it?
About Hardono
Hi, I'm Hardono. I am working as a
So
ftware
Deve
loper. I am working mostly in Windows, dealing with .NET, conversing in C#. But I know a bit of Linux, mainly because I need to keep this blog operational. I've been working in Logistics/Transport industry for more than 9 years.