These are the projects that I have completed, or is currently maintaining:
1. CPAMS (Corrective Preventive Action Management System)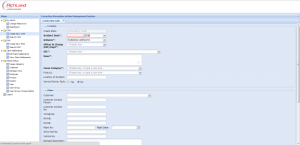 This project is one aspect of Richland's implementation of Quality Management System. It facilitates recording of preventive and corrective actions. It also offers a faster way to keep track and monitor the progress of the actions.
Oh, it is also my first attempt to use Ext JS (Sencha) framework.
2. Onlywhat.com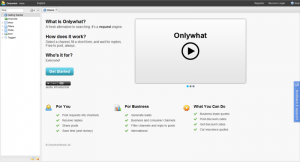 An alternative to a search engine. It is a request engine. Check it out at http://www.onlywhat.com
3. Ramba Energy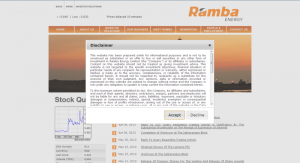 When I received this website, it was a mess. The menus are all static images. Any change in the menu means a detective work finding out what font is being used. Yes, we are given only the bitmap images, not the vector ones.
After finding font (sort of), we hopelessly try to replicate it in Paint.NET. Ultimately, it always ends up in calling the vendor who created it, asking them to create the new image menu. Kaching $$$! From there I learn the lucrative model of a website business :D. Fast forward, I converted the menu to text with CSS. We haven't call that vendor since then. Now that control is in our hand, we have incorporated jQuery, jQuery UI, etc.
Check it out: http://www.ramba.com/
4. ROJO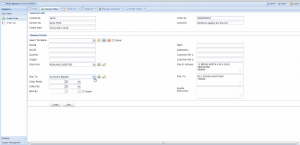 Richland Online Job Ordering (ROJO) System was a solution to cater the growing demand of logistics delivery request. Instead of using verbal communication to negotiate shipments, customers can directly enter their logistics request in the system. Upon agreement on both parties, shipment will then be commenced.
Sadly this project is now in limbo. I guess it would be too much to expect customers to do their own data entry :D. To make this project much more appealing to customers, two things need to be done:
Opening up API to external customers
Provide consultancy service to help customers to integrate with this system (B2B)
5. GLS Billing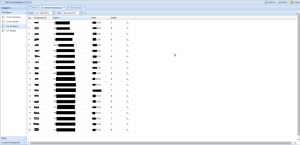 Using GLS Billing, Managers can take a glance on how much the drivers and assistant drivers earn in a specific time period. The system will import the data from Excel spreadsheets submitted by operations team. The system also allow the managers to generate the payment file to be submitted to HR dept. It also manages the grade of each drivers and assistant drivers.
6. My Tank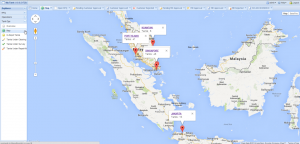 My Tank is a comprehensive system to manage Quotations, Jobs and Tanks for chemical logistics industry. This system has rich and intuitive user-friendly interface. It provides multi-angle views for Managers, Sales and Operational Teams to quickly react to business needs.
It boasted features such as:
Quick Quotation creation
Informative Quotation Revisions Overview
Rapid Quotation Approval
Informative Job Tracking
Accurate Job Profit & Lost analysis
Comprehensive Tank Management
Detailed Tank Tracking
Instant Integration to SAP Finance module
and many more…
7. Onlywhat.me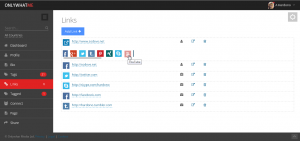 This is my first project that uses Bootstrap framework, Metronic Admin theme and NodeJS.
Check it out alive at https://www.onlywhat.me